What is the 1st Ever Biodegradable Phone Developed by ControlZ?
Reading Time:
6
minutes
Every year, plastic is predicted to be produced in excess of 300 million tonnes per year (on the cautious side). To put it into context, that's roughly the size of the whole human population every year. Another concerning issue with smartphones and electronics, in general, is e-waste, which is a catch-all phrase for the millions of tonnes of nonbiodegradable components that are dumped regularly in our smartphones, tablets, laptops, servers, microwaves, and other devices. Hence, the world is now moving towards biodegradable phones. 
According to the data released earlier this year by the United Nations' Global E-waste Monitor 2020, the globe created a record 53.6 million metric tonnes of e-waste in 2019- a 21 percent rise in only five years. By 2030, the amount of e-waste generated each year would have surpassed 74 million metric tonnes.
What can be a Biodegradable Phone developed by Control Z?
The upcoming phone news is that the home tech brand ContrlZ is all set to launch its biodegradable phone in April. ControlZ's unusual social media campaign, which revealed the company's plans to deliver the world's first biodegradable smartphone, has gotten a lot of attention. 
Today, the corporation uploaded a video message on its social media accounts detailing its endeavor to raise people's awareness to improve smartphone usage and recycling. The aim of this phone is a good drive toward sustainability. 
Yug Bhatia, a young entrepreneur featured in the film, instigates the globe with a substantial demand for environmental safety, hence sustainable phones, while offering his views brightly and openly. Cell Phones have been said to create a negative impact on the environment, and because of this, ControlZ is set to launch a biodegradable phone that is sensitive to the climate. 
The company has generated over 4,500 conversations with 8790 views on Twitter and 2700 on Instagram. Thus, ControlZ is the buzz topic in the upcoming mobile industry news.
What are the expected features of 1st Ever Biodegradable phone?
For many consumers, sustainability has become a significant consideration, and they are looking for more environmentally friendly solutions. While you may not think of technology as being environmentally friendly, many tech businesses, including cellphones, are doing so.
Here are some of the best green phones you must look out for in 2022.
iPhone 13 Pro
Every successive iPhone release has seen Apple incorporate more and more green initiatives, and the iPhone 13 Pro is the "greenest" model ever. The iPhone 13 Pro is manufactured with 99 percent recycled tungsten, and 98 percent recycled rare earth components, according to Apple's Product Environmental Report. It's also the first Apple product to have the main logic board plated with 100 percent certified recycled gold.
Samsung Galaxy S22 Series
The Samsung Galaxy S22 series has unique features, such as a dynamic AMOLED 2x display, but it's also labeled Samsung's most environmentally-conscious device. To begin with, it is made up of 20% recycled ocean-bound plastic derived entirely from discarded fishing nets. The speaker module and the interior sections of the volume and power keys also contain post-consumer recycled material.
Fairphone 4
The Fairphone 4 is aluminum sourced from ASI-certified manufacturers and features a 100 percent recycled plastic rear cover. Fairphone also recycles an equivalent quantity of electrical waste for every phone it sells.
Motorola Edge
It's a good smartphone alternative, with characteristics like a 144Hz display, three cameras with a 108MP high-resolution sensor, with 256GB of built-in storage. Furthermore, the Motorola Edge claims two days of battery life on a single charge, reducing your need to charge your phone every night.
How can this impact the Phone Industry?
An environmentally friendly phone will aid in the reduction of waste in the environment (e-waste). E-waste is the fastest-growing trash stream in America, according to the Environmental Protection Agency (EPA), but only a percentage of it is collected. As a result, the globe generates up to 50 million metric tonnes of electronic garbage each year.
When you buy an eco-friendly phone, you're getting a phone that's made out of recycled materials rather than dangerous e-waste components like lead, nickel, or mercury. Furthermore, eco-friendly gadgets are built to live longer than the typical smartphone, decreasing e-waste by keeping your phone operational for extended periods.
Conclusion
Smartphones are currently in the hands of roughly half of the world's population, and their use is growing. Smartphones have evolved into far more than just a means of making phone calls in recent years. They are an instrument for environmental activism that can have beneficial and harmful effects on our planet. Smartphones are technological devices made with fossil fuels and a small number of toxic materials. Hence it becomes crucial for us to think about the environment and move towards biodegradable phones.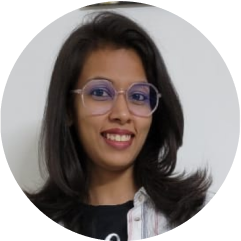 Srishti works for Nimblechapps, a mobile app development company, as a senior content writer and digital marketer. She likes to keep herself updated with the current trends and technologies as she is a voracious reader who enjoys writing. At Nimblechapps her role is to focus on content writing, social media marketing, branding, and blogging.