Typewise, a Swiss deep-tech firm, announced a new collaboration with Professor Ryan Cotterell of the ETH Zurich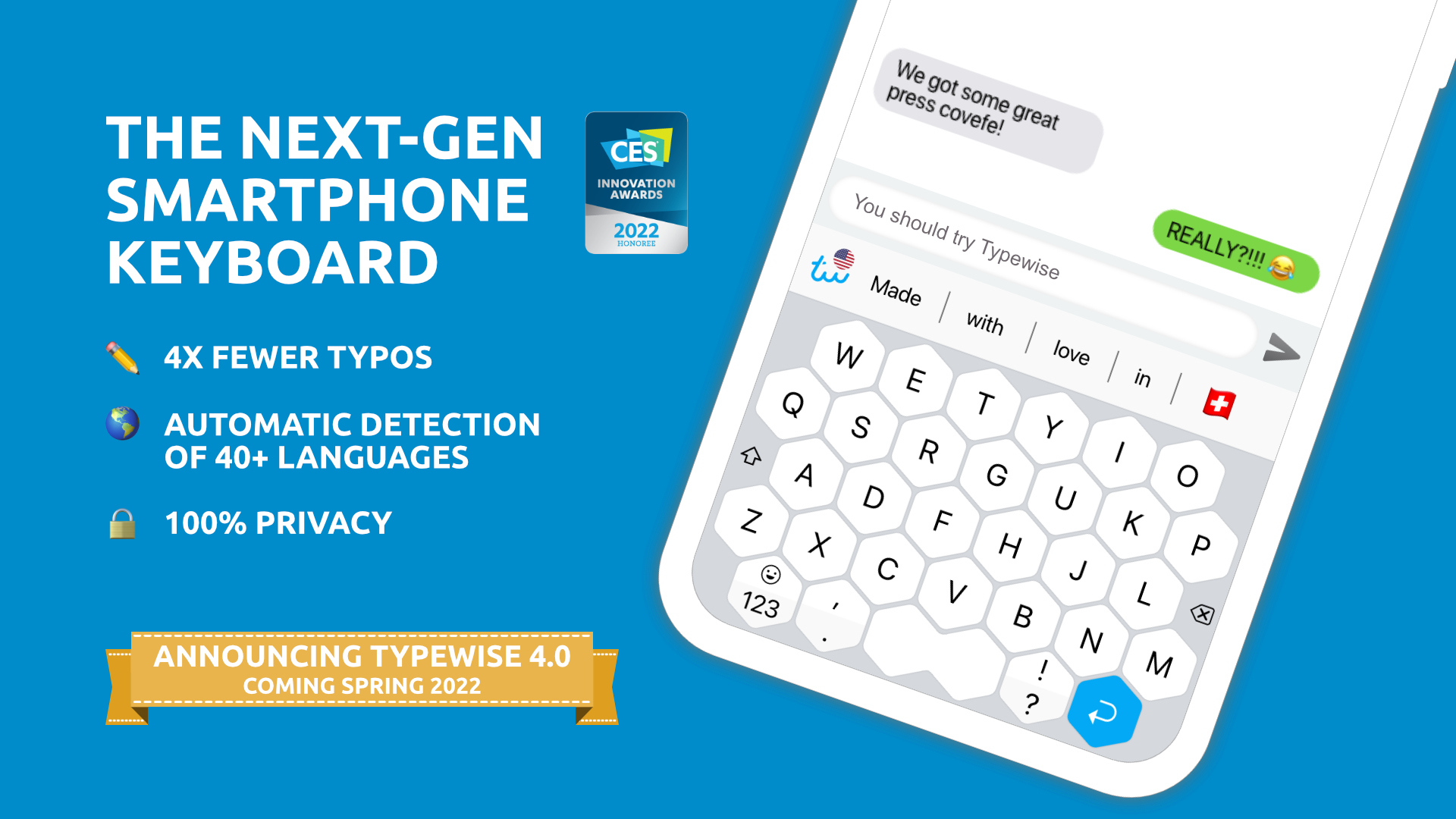 Reading Time:
4
minutes
We were ecstatic to debut our enhanced version 3.0, a next-generation keyboard with an objective of revolutionizing the way we get connected with our peers, family, and friends, a few months ago, in 2022. Now, Typewise is pleased to announce a new collaboration with ETH Zurich Professor Ryan Cotterell to develop sophisticated AI text prediction technologies.
Typewise is a Swiss deep-tech firm that develops predictive text technology to make people's lives easier. The company strongly believes in "decoding human thought" since they produce sophisticated, privacy-conscious text prediction AI that improves people's typing speed while simultaneously improving text quality.
It is a proud moment for Typewise to collaborate with eminent professors and top institutes to provide a better typing experience with minimal errors. The veteran team at Typewise has been working diligently to offer an enhanced typing experience with maximum typing speed.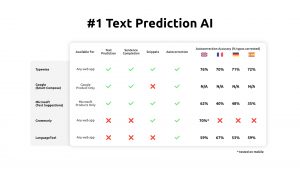 The AI sector has grown at a breakneck speed in recent years, reaching billions of dollars. Technologies have always been an essential element for any industry, and when it comes to the AI industry, it has grown briskly. Concurrently, Typewise's text prediction technology for customer support and sales teams is accessible as an API for developers, as well as a next-generation keyboard app for iOS and Android that has received 2 million times download and has been named a CES Innovation Award winner in 2022 and 2021.
Previously, Typewise worked with Thomas Hofmann's ETH professorship in computer science, whose research interests include machine learning, deep learning, and natural language understanding. The study assisted in the development of Typewise's AI text prediction engine, which today powers Typewise's AI Writing Assistant, API, and keyboard app, which has been downloaded over 2 million times and twice won a CES Innovation Award. Two ETH AI researchers, George Roberts Ph.D. and Luca Campanella joined Typewise as full-time employees to oversee the company's AI team as a result of the partnership.
The co-founder and CTO of Typewise, Janis Berneker, quoted "Our collaboration allows us to work with one of the world's most advanced centers for this type of AI which is helping us build a world-class product. We are excited about this new partnership, especially as our previous work with ETH led to us creating text prediction AI which outperforms that of Google and Apple, which we filed a patent for in January 2022. We believe this latest partnership will generate further significant advancements in this area."  
This isn't the first time Typewise has accomplished remarkable things, but they are taking a proactive approach to technology in order to introduce some innovation. This partnership of Typewise revolves around AI prediction technology, with research going on in various prediction areas like enterprise customization, voice support, and grammar assistance. All this work is funded by the Swiss Innovation Agency, Innosuisse, and is part of the 'Future of Mobile Interaction' project. 
We feel that with these technological advancements, there will be a substantial advancement in the field and that typing letters on a keyboard will revolutionize the way we look at it now.
Keval Padia is the founder & CEO of Nimblechapps, a fast-growing mobile app development company. The current innovation and updates of the field lures him to express his views and thoughts on certain topics.