Apple Ipad Air 2022: Insights, Features and Pricing
Reading Time:
9
minutes
The new Apple iPad Air 2022 can be called the epitome of mobile tablets due to its speakers, designs, screen, and rear camera that the 2020 model has carried. Before the launch, the rumor mill was spinning, and the Apple iPad 2022 was launched in March.
With a perfect balance of features and updates, the Apple iPad 2022 is majestic. The company's M1 chip is astonishingly strong, and the new Air's support for the second-generation Apple Pencil elevates it above its predecessor as a creative tool. 
The 2022 iPad Air is the greatest choice in Apple's tablet lineup and a better bet than any Android tablet.
The Astonishing features that you must read about the latest Apple iPad 2022
M1 Bring Breakthrough In Performace 
The M1 chip in the iPad is astonishingly strong, and the new Air's support for the second-generation Apple Pencil elevates it above its predecessor as a creative tool. 
While the battery life could be better, it's not terrible; thus, it's a small gripe. The 2022 iPad Air is the greatest choice in Apple's tablet lineup—and a better bet than any Android tablet—if you're seeking a do-it-all tablet with top-notch accessories. It is combined with CPU and GPU, which is a 16 core Neural Engine power advanced machine learning function delivering a next-level experience.
The performance of the M1 enables users to do more with iPad Air than ever before, right from editing multiple streams of 4K video to playing graphics-intensive games, redesigning a room in 3D, and more realistic augmented reality (AR).
12MP Ultra-wide camera with center stage
With the addition of center stage in the Apple iPad 2002, all the iPads now have magical features. The ultra-wide 12MP with center stage keeps the users in view mode as they move around. The camera automatically zooms out whenever someone is in to include them in the conversation. So, in case you are catching up with any loved ones or learning something online, the center stage makes an easy connection with others.
The latest Apple iPad 2022 provides a good user experience by letting users capture sharp photos with the 12MP back camera. Additionally to this, you can also capture 4K videos. Scan documents and enjoy enticing AR and VR experiences. 
Ultra-fast 5G connectivity
With faster connectivity, you can even enjoy more. Due to the 5G connectivity, the Pad can reach the peak speed o3.5Gbps. Not just this, the Apple iPad 2022 supports eSIM and Wi-FI 6 support. This way, you get better agility to share data, connect with people, enjoy movies, etc. 
In Apple iPad 2022, along with data speeds that are up to 10Gbps, the USB-C connector is now even faster, up to 2X than the previous generation, making importing huge photographs and videos even more quickly. The port connects the iPad Air to a wide range of USB-C peripherals, like the camera, external storage, and screens with resolutions that are up to 6K. 
All the screens are designed with liquid retina display and Touch ID
This latest iPad generation is available in a dazzling assortment of colors, including space grey, starlight, pink, purple, and an attractive new blue. It has a 10.9-inch Liquid Retina display with 3.8 million pixels and advanced technologies like 500 nits of brightness, full lamination, a P3 wide color spectrum, true tone, and an anti-reflective screen.
The liquid retina display and the landscape stereo speakers deliver expansive stereo sound that gives a better movie experience. Plus, the touch ID is integrated into the top button of the iPad Air, providing the same simplicity of use and safe identification that customers have come to expect when unlocking the iPad Air, logging in to apps, and using Apple Pay.
Accessories
Apple Pencil (2nd generation) transforms Apple iPad 2022 into a portable digital notebook and sketchbook. Apple Pencil delivers pixel-perfect precision and unnoticeable lag with wireless charging and pairing, making writing as effortless and natural as using a pen and paper.
The new Ipad air has magic keyboard compatibility that gives the best typic experience with a floating design and built-in trackpad. It also has a smart keyboard folio that comes in astounding colors. 
How Apple Ipad Air 2022 is Different?
Apple currently sells five different iPads, including a $329 iPad, $499 iPad, $799 11-inch iPad pro, and $1,099 12-inch iPad pro, and the $599 iPad air that we are reviewing here. The Air has a number of advantages over the $329 iPad, one of which is instantly seen on the device's front. The Air has a 10.9-inch LCD instead of the 10.2-inch panel on the base model, and the Touch ID sensor is integrated with the power button on the side rather than on the front. 
The 2,360-by-1,640-pixel screen has less glare and looks richer than the one on the entry-level iPad, thanks to 500 nits of brightness, Apple's True Tone color management, and an anti-reflective coating. The base iPad works with only the first-generation model, but the Apple iPad 2022 supports the second-generation pencil. 
The second-generation pencil has several pluses over the first, including automatic charging when magnetically clipped to the top of the iPad, which gives you a more pleasant-feeling matte material, and a flat side which result prevents it from rolling away.
What is the actual pricing of the Apple Ipad Air 2022
?
The price of the Apple iPad 2022 ranges depending on the options that you want to buy. The Apple iPad 2022 comes with various colors as well as storage options. The price of the Apple iPad Air is as follows:
| | |
| --- | --- |
| Storage | Website |
| 10.9-inch/27.69 cm, Wi-Fi, 64GB  | Amazon |
| 10.9-inch/27.69 cm, Wi-Fi + Cellular, 256GB | Amazon |
| 64 GB ROM 10.9 Inch with Wi-Fi Only | Flipkart |
| 256 GB ROM 10.9 Inch with Wi-Fi Only | Flipkart |
So after going through this link, you must have gotten a gist of the price of this latest iPad generation. You can also visit MySmartPrice for further information and a comparison of the iPad Air. 
Is the Apple iPad Air worth buying?
After reading through the specifications, features, prices, or getting an overview idea of the latest Apple iPad 2022, one of the customary questions can be is the Apple iPad 2022 be worth buying? It was indeed time for Apple to set in motion, and they did this with the 2020 edition. Now with the iPad Air 2022, they have made various logical improvements, and that's commendable.
The iPad Air is made entirely of recyclable aluminum, with 100% recycled tin in the main logic board's solder. Plus, with 100% recycled and scarce earth components. Besides this, all the iPads meet Apples' stringent requirements are devoid of a variety of hazardous compounds and are packaged with wood fiber from recycled sources or responsibly managed forests. These factors also add to one of the reasons to purchase iPad Air, other than your usage. 
Final Thoughts:
By now, you must probably have the latest iPad generation, but should you buy it? A refined perspective on this question can be that iPad Air 2022 offers the same features as the iPad pro. This also means that they have the same M1 processor and second-gen pencil support at an attainable price. To be precise, it is an excellent tablet that you can always think of buying in this price range. For someone who is an everyday creator and student, on the whole, this latest generation iPad can be on your wishlist.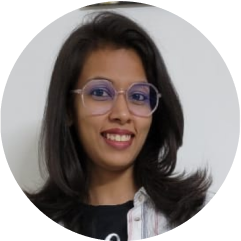 Srishti works for Nimblechapps, a mobile app development company, as a senior content writer and digital marketer. She likes to keep herself updated with the current trends and technologies as she is a voracious reader who enjoys writing. At Nimblechapps her role is to focus on content writing, social media marketing, branding, and blogging.